A Message From Betsy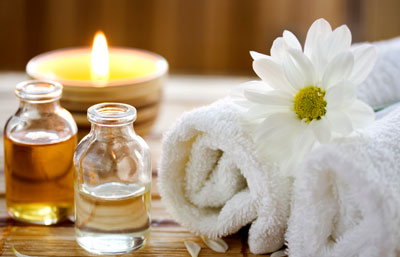 I believe that I was born to be of service to others and if I can, make the days of those around me a little brighter.  The past 21 years of my professional life have been spent providing care and support to individuals with a variety of physical, developmental and intellectual disabilities.  I was drawn to Massage Therapy because of my lifelong desire to help others and because of my curiosity in the medical and healing fields, particularly the whole body, natural approaches to treatment and longevity.
As a care provider for years, I have learned that it is extremely important to nourish and care for yourself first and foremost in order to have the physical and emotional vitality to be beneficial to others.  I have suffered several episodes of physical and emotional pain by not listening to my body and providing for its needs.  As a past recipient of many treatment modalities from both Western medicine physicians and Eastern holistic practitioners, I have learned that less is more and that it is crucial to identify the underlying cause of the problem, instead of simply treating or masking the symptoms.  The "quick fix" approach does not work.  Therefore, I believe in Massage Therapy because it consistently gets to the root of an issue and provides a treatment path for true and lasting healing.
I am grateful to have the opportunity to combine my technical knowledge and intuition in order to affect change in a person's body, mind and spirit.  To know that I have facilitated healing in someone and the person can thrive again is the ultimate reward.
Education and Training
Colorado School of Healing Arts, Associate of Occupational Studies Degree
Advanced Training in Oncology Massage and Cranial Sacral Therapy
Additional areas of specialized training include Hot and Cold Stone Therapy, Healing Touch, Prenatal and Postpartum, Myofascial Release, Reflexology, Trauma Touch, and Aromatherapy
Bachelor of Science Degree, Emporia State University
Areas of Specialization
Therapeutic Massage (Chronic Pain, Pre and Post-Op, Injury-related, Overuse Conditions)
Oncology and Medical Massage, to include Prenatal and Postpartum
Swedish and Deep Tissue Massage
Cranial Sacral Therapy
Subtle Energy Techniques